What is a Balustrade?
Essentially a baluster is a support, often a column like support that when linked together forms a balustrade, which then becomes the railing upon a balcony, porch or terrace. See here for a another definition explaining the connection between balusters, balustrades and balconies.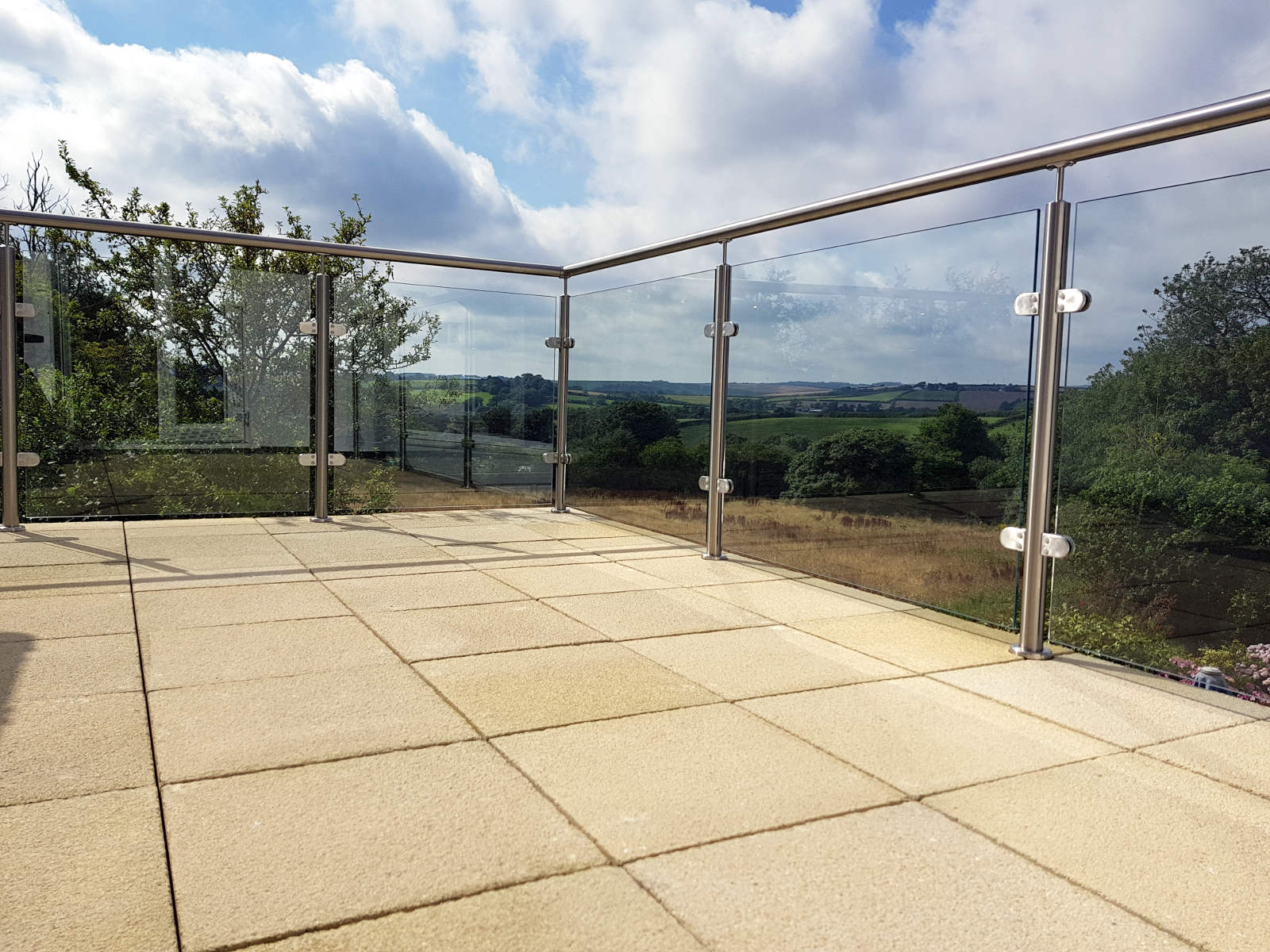 Balustrade systems have become much more popular in the last 10 years in Cornwall. Generally because people desire a modern theme throughout their property. Stainless steel and glass balustrades are simple yet elegant and require minimal amounts of maintenance.
Balustrade Options
Brushed Stainless Steel
Mirror Finish
Galvanised Steel (with powder coated options)
On all our external balustrades, we only use 316 marine grade stainless steel. We manufacture balustrades in either brushed stainless steel or with a mirror finish.
Brushed Stainless Steel
If Brushed steel is chosen it will require regular maintenance in coastal areas, usually wiping the surface with a damp cloth.
Mirror Finish
If the mirror finish steel is chosen it will require less maintenance; however because it is more labour intensive initially, it is more expensive.
Galvanised Finish
Alternatively, we can use galvanised steel with the option to have a powder coated finish applied. We use the correct grading of glass for its application; most often this is toughened safety glass, but we also offer laminated toughened panels, when required.
Internal Balustrades
A balustrade is generally for use on external parts of a property: usually a balcony or a patio area, but they are also internal balustrades for stairs and mezzanine floors. If an area has a drop of more than or equal to 600mm; then we would recommend a balustrade with a finished height of 1.1m (1100mm). However when on a flight of stairs, this is reduced to 900mm from the pitch line (the edge of the step). This is in order to comply with building regulations and ensure the safety of our customers.
When the renewal of existing balustrades is required: we are able to remove the existing structure and replace with our balustrade, in a timely manner to also ensure the safety of the area.
If you require any further information or would like to request a quote please get in contact with us today using the contact page, Alternatively we are open Monday to Friday 9-5 at our workshop to discuss your project.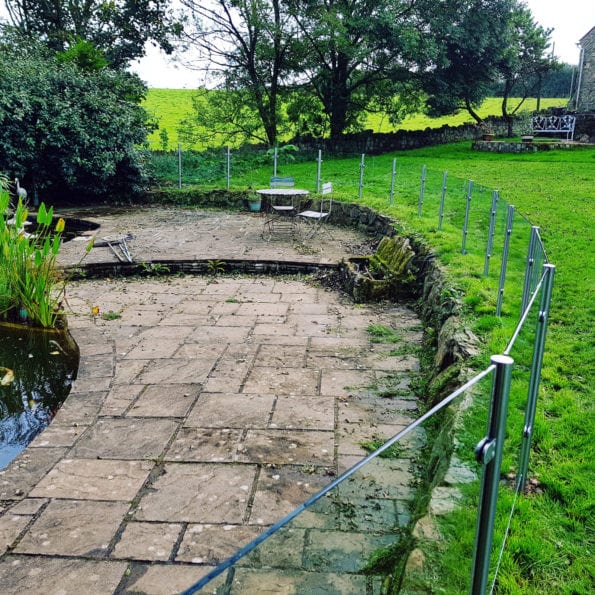 Our latest balustrades on Instagram